Detroit Catering Service
Detroit Catering Service exclusively offers the planning of breathtaking parties and large events. We offer service for simple in-house get togethers or full fledged parties at a third party venue. Whatever it is, no matter what the size is, Detroit Catering Service can handle it.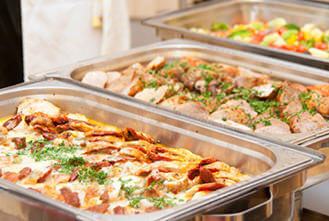 Our expert party-planners have years of experience. We have plenty of locations to hold your functions if you choose that you need assistance. When we receive your input, we will arrange for a menu that not only looks great but tastes even better. We will discuss the event from beginning until end and we'll place the order for you. If you'd like we can put you in contact with many florists, decorators, and even reception halls and venues. We offer a professional staff that can be at your disposal if you choose to and we assure you that they all hold Detroit Catering Service's standard of excellence in their back pocket. We also have connections with valet services as well as greeters and more! So if you're expecting a large party, we can help you with anything that you need. If you're planning your first event or you're planning your 50th, we can assist you with anything that you'll need.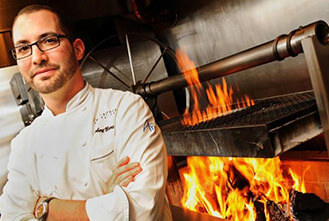 Executive Chefs
Detroit Catering Service provides all of the highest quality employees that you may need for a special event. Of course, the most important aspect of a catering company is the food! We provide highly skilled executive chefs for your function. They'll prepare great food for you and your special guests.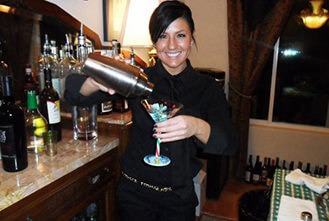 Skilled Bartenders
Not only is food important, but so is alcohol. Our skilled bartenders can provide your guests with a wide variety of drinks ranging from beer, liquor, wine, and specialized mixed drinks. We take great pride in offering great bartenders that are able to accommodate guests of all backgrounds.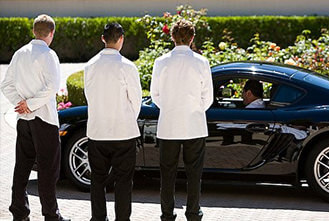 Valet Parking
If you're having a large function in a downtown area and you're worried that parking might be a concern. Don't worry, you'll be able to use our expert staff to provide your guests with the ability to pull up to the front door of the event and walk right in without any worries about where to park or how much parking might be. Our staff has you covered.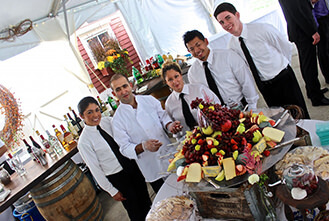 Expert Wait Staff
If you're holding an event that takes place in a large area, or you simply don't want your guests to have to stand and wait in line for a "family style" function, you can rely on the expert wait staff that Detroit Catering Service can provide in order to serve your guests with style and grace. You will not be left disappointed if you choose this option for your special day.