About Detroit Catering Service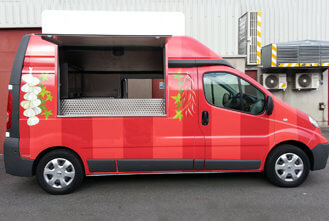 Ever since our doors have opened we have been bringing the Detroit Catering Service experience to the taste buds of food lovers all over Michigan! We take great pride in taking part in exciting festivities from weddings to black tie events, tailgating to summer picnics, and bar and bat mitzvahs to birthday parties of all ages. We ensure that your food will look, smell, and most importantly taste the absolute best when your special event rolls around.
We pride ourselves on treating our customers like kings and queens. You can feel confident that your event will go off without a hitch with Detroit Catering Service catering.
We think that great catering offers fantastic food with a mixture of fun. If that means miniature football players lined up on a mock-football field that doubles as a food service table or a race track being set up around a table for a black tie automotive charity function we'll take care of the details. Of course you have final say over how your display looks. We just offer fun and exciting ways to set your event apart from the rest!
When you work with Detroit Catering Service, your guests will arrive and notice all of the minute details that other catering companies simply do not focus on. We don't only supply food, we supply excitement. Our fresh and seasonal arrangements of food will ensure that the food you sampled is the food that you get when your special event rolls around. Although we simply deal with food, we have connections with many venues and areas to hold functions so if you need a little direction, or event planners will be more than happy to assist you. Give us a call and we'll work with you to give you an event that people will be talking about for years to come!